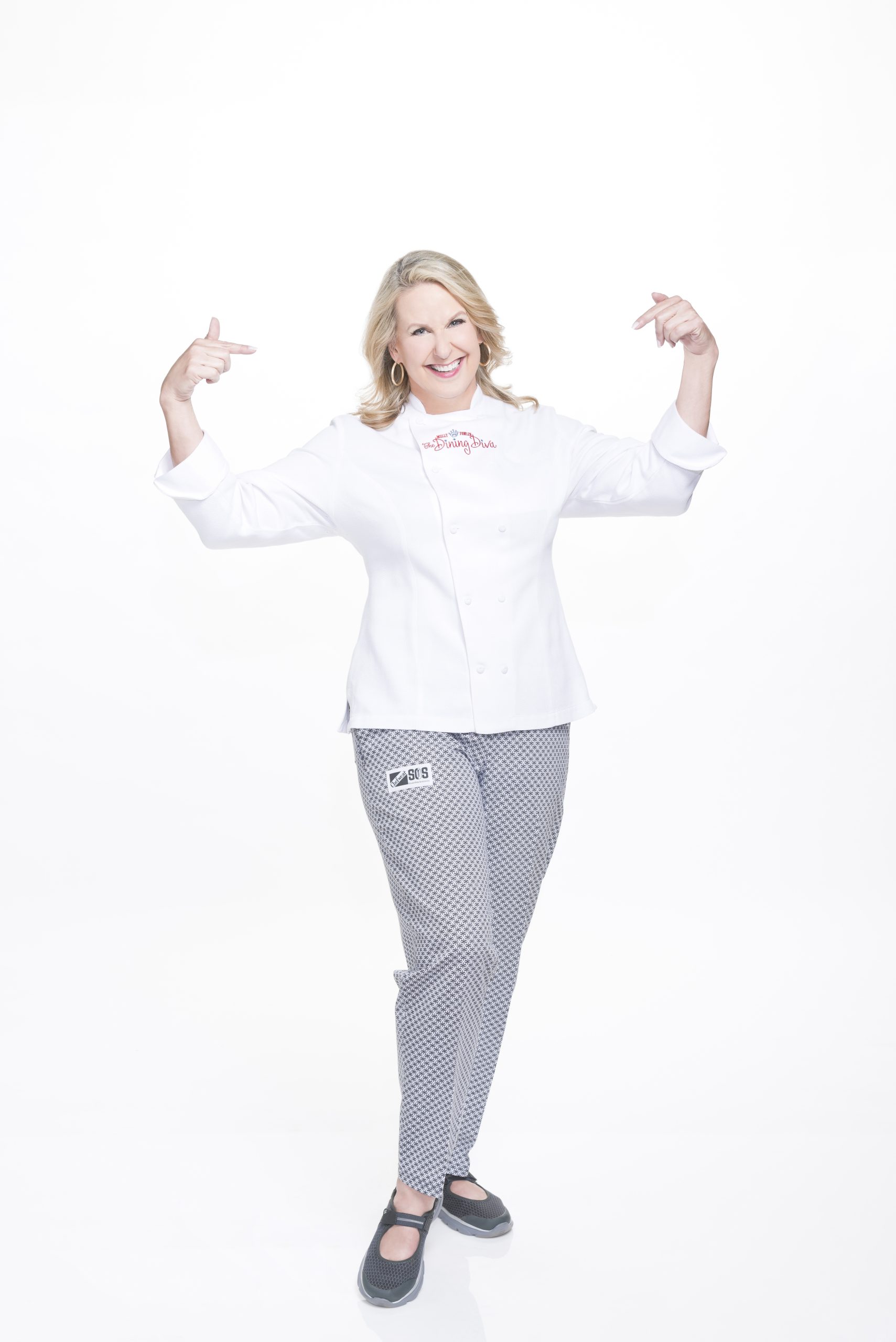 Molly Fowler, The Dining Diva
Molly Fowler, The Dining Diva, is a traveling culinary instructor, host of All The Right Ingredients Podcast, recipe developer, television and radio personality, product spokesperson, and cookbook author who demonstrates entertaining with ease, flair and impact. Her credo, "Make every day an occasion", reflects her attitude and approach to cooking. Author of Menus for Entertaining, Molly hosted her own 30-minute television cooking show, All the Right Ingredients, airing on Houston's KHOU/CBS Channel 11 for three years.
Molly has been the spokesperson for the Texas Vegetable Growers Association and the Texas Department of Agriculture's Texas Shrimp promotion; she is a frequent speaker and presenter at various civic venues such as Home & Garden Shows, city food events, and at international food conferences. She also hosts culinary tours and cruises throughout Europe and to local venues. Her culinary career began in 1989 when she founded a catering company in Denver. She has an extensive fan base drawn from her appearances on ABC LiveWell Network's program, Deals, Houston's KHOU/CBS Channel 11 Great Day Houston, and various radio programs. She has appeared on Texas Country Reporter on KPRC/NBC Channel 2 in Houston, and on ABC and Fox affiliates in Dallas, Austin, and San Antonio. She is frequently a featured chef on WLOS/ABC Channel 13 Carolina Kitchen in Asheville, North Carolina. Molly has taught extensively for Texas' HEB Central Market Cooking Schools, Cunningham Gas Products in Houston, The Cooking Depot in Cuero, Lake Austin Spa & Resort, The Arbor Gate in Tomball, and at other private and public venues across Texas and North Carolina. She now lives, teaches, and presents in Hendersonville and Asheville, North Carolina.
Molly's skill, humor, and food artistry come together in presentations that provide a delicious serving of information and
entertainment.