Media and Product Spokesperson
Need an expert to validate your products or services?
Let The Dining Diva help.
Possessing a strong balance of professional expertise and communication skills has enabled Molly Fowler to act as a quotable resource for products and the media. She's been featured in (LIST OF PUBLICATIONS/PRODUCTS).
She has offered insight and expertise to numerous reporters for recipes, menu planning and low fat cooking and more.
Need a Spokesperson?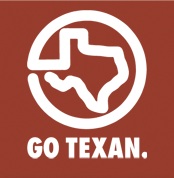 Molly is a spokesperson for the Texas Department of Agriculture, and is a frequent speaker and presenter at various civic venues such as Fredericksburg Food and Wine Fest, Grand Wine and Food Affair (Fort Bend County), and The Texas State Fair. For the Texas Department of Agriculture, Molly acted as both a media spokesperson and food advocate and demonstrates her high-energy, yet nurturing approach to food.
What Others Are Saying:
Molly Fowler has conducted cooking demonstrations for The Grand Wine & Food Affair for the last three years.  We are delighted that since we introduced Molly to our sponsors, they insist that Molly is the chef selected to represent their products.

First and foremost Molly is fun!  When Molly is having fun, so is everyone who is watching her.  At the same time, she stays focused on the objective to inform and educate. Molly manages to balance all the pieces of the demonstrations including dozens of product endorsements and special guests who are introduced.

Molly does her homework so she can make everything look so smooth and easy.  She is a calm and cool consummate professional, a talented and creative chef and knows how to entertain her audience.  Molly can handle anything that is thrown in her direction with her typical Southern grace and her wicked giggle. ~ Keri Schmidt–Director, The Grand Wine & Food Affair; Sugar Land, TX
Dear Molly,

I just wanted to thank you for another successful Herb Luncheon.  It is an event all of our customers look forward to each year.  You make each event so entertaining and yet informative.  Your enthusiasm is contagious and the ease with which you prepare your wonderful creations, you make us all want to run to the kitchen!!!

I also wanted to let you know how effective the "episodes" you created for our products has been. We have been playing the DVD at the check out with great response.  Not only has it entertained our customers, it has helped increase our sales!!

We are looking forward to our next endeavor.

Thank you,
~ Beverly Welch–The Arbor Gate; Tomball TX
Molly is a consummate professional who has presented cooking classes and demonstrations for The Westye Group South Central, Sub-Zero/Wolf distributorship for the past six years. Her wit, charm, and incredible gift for gab have helped our Sub-Zero/Wolf distributorship build relationships with many consumers. Molly's engaging manner entertains our clients as she educates them about our appliances. She is an excellent spokesperson for us! ~ Sid Schoen–President, The Westye Group, South Central Sub-Zero/Wolf; Houston TX
It is with great pleasure that I write this letter of recommendation for Molly Fowler.

I have had the opportunity of working with Molly Fowler for more than five years through the GO TEXAN Marketing program with the Texas Department of Agriculture (TDA).  Molly does an excellent statewide job of promoting GO TEXAN products, and the state of Texas through education and cooking demonstrations. TDA has used Molly's talents and resources in developing recipes that incorporate ingredients from our GO TEXAN product members. These recipes are used in all consumer-related activities, such as in-store demonstrations, TV cooking segments, food shows, festivals, Web sites and other venues.

Whether marketing the taste of Texas through her cooking schools in Houston, Dallas, San Antonio, Fort Worth or Austin, appearing at the State Fair's Food and Fiber Pavilion, the Grand Wine and Food Festival, or at the Fredericksburg Wine and Food Festival, Molly encourages buying locally and continues to demonstrate the deliciousness of Texas products with ease, flair and impact.

She is articulate and energetic during her presentations, has great communication skills and a lively stage presence. She's a team player, has the ability to handle challenging situations and always approaches her work with a positive, healthy perspective.

I would highly recommend Molly for any endeavor.

~ Toni King–Coordinator for Special Projects, Texas Department of Agriculture; Austin TX
Molly has graciously represented Trendmaker at our most prestigious events and functions including presentations for VIP's at our Design Center, food and wine festivals, cooking demonstrations at our model homes for Realtors and clients, and at numerous corporate events held for our most important clients and business partners.  Molly's publicized presence at our events always means an increase in RSVPs and a guaranteed full-house.

Thanks to her expertise in the kitchen, we were able to benefit from Molly's input during the design process of our demo kitchen in the state-of-the-art Welcome Center at Trendmaker's new master-planned community, Cross Creek Ranch.

Molly is a valued partner for Trendmaker and you can be assured that this "Dining Diva" will be the life of the party for any show or at any venue.  We are proud to give Molly our highest recommendation and we look forward to our continued relationship with her. ~ Lin Spear–VP of Marketing & Melissa Guerra–Marketing Coordinator, Trendmaker Homes & Trendmaker Development