Culinary Tours
Whether you're a professional sommelier or a budding gourmand, vacations built around the culinary arts are a perfect way to immerse yourself in a country or region. After all, you can learn as much about the history and ethos of a people from the methods and ingredients used in their cooking as you will from anything found in a book. Not to mention that culinary tours are perhaps the most, well, civilized way to travel. Yet they're still very much adventurous – not ones that elevate your heart rate or give you an adrenaline rush, but ones that still pose a challenge to your senses.
Here are some of the tours that we have enjoyed with our foodie guests. Many of our culinary adventures offer optional cooking classes.  Come along with us and sample cuisine from some of the best culinary traditions around the world! Wine tours offer the chance to sample some of the best varietals of each country with tours of local vineyards and wineries.
Texas Tastes and Tours
You can travel far and wide and still stay completely within Texas!  Our great state is so filled with history, variety, and delicious food and experiences that you could spend a lifetime just discovering a few of them!  But it's amazing what you can see in just one day as you gather a great sampling of Texas treasures on one of the Dining Diva's Texas Tastes Tours!  Our gourmet group boards a luxury chartered coach and descends upon a city to uncover its favorite food, wine, and shopping venues with a little history thrown in for good measure!  We start in the morning after a great cup of coffee and return in the early evening after a full day of laughter, learning, and luscious living! What a great way to tour a region as we treat our taste buds!
Austria
The land of Mozart, mountains, and the Sound of Music is our top destination.  Nowhere else have we found the combination of sensory pleasures that abound in Austria's cities large and small, its pristine ski-slopes, its royal palaces, endless shopping, and luscious restaurants.  This is quite possibly the cleanest country in Europe, if not the world, which makes it all the more like a giant Disneyland with great wine and beer.  Prices are reasonable, smiles abound, and the people greet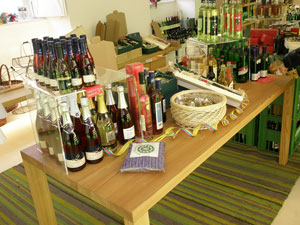 you with "Gruss Gott" ("God's Grace") as you pass.  And then there's Vienna – the city of waltzes, super-great coffee, and antiseptically clean subways, which was voted in 2010 as the best place in the world to live.  If our German language skills were a bit stronger, we'd probably move there!  The food is varied because until recently, Austria was the crossroads of Europe and Vienna ruled the Hapsburg Empire.  It shows. Goulash to Genussen- Wurstel to Roast Pork- it's all there and it's all wonderful.  Austria is awesome!
Italy
If there were ever a place where you could let your food dreams take control of your days and nights, Italy is it.  When we first visited this Mediterranean festival-of-a-country in the early 1990s, we were instantly smitten by the openness of its people, the freshness of its scenery and food, and our inability to find a bad glass of wine. Anywhere.  Our first private visits to Italy kept mainly to the north of the country where the trains run on time, businessmen hustle by in three-piece suits, and things are a bit more orderly and predictable – but then we were drawn to Rome and points south where "la bella vita" holds sway; a land of Roman ruins, mounds of pasta and prosciutto, dark red wines, and romance at every corner.  Rome, Naples, and Amalfi may feature scary traffic, big city navigation, and the occasional volcano, but the south half of the peninsula is the most Italian Italy of all!  We never miss a chance or an excuse to visit this country of joyous chaos!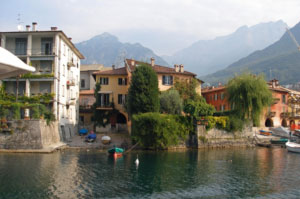 Spain
We first set foot in sunny Spain in the fall of 2010  and it was not at all what we expected.  Barcelona is not just Spanish – it's European all the way.  Clean as a whistle, chock full of great seafood and better scenery, and featuring world-class transportation, history, and architecture – Barcelona is bar-none beautiful!  But then there's Madrid – with Parisian-style avenues, New York-style shopping, and well – just a style all its own!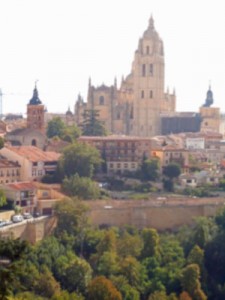 It's a royal city and has the palaces, museums, and grandeur to show for it.  The tapas of Spain could give you a whole new career – that of a gourmet and vagabond whose mission is a variety of mouth-teasing flavors.  From north to south, Spain surprised us with its deliciousness, its friendliness, and its atmosphere of good times and joy. Spain, we're new amigos, but we promise we'll be back soon!
France
We've had an affinity for the beauty of France since our first trip there in 1986 – and we know why it's the world's favorite tourist destination!  The food is legendary – the wine is fabulous – and it's a beautifully tended, green, clean wonderland of a country, with fast trains, slow boats, and fashion to spare!  And no, the French aren't cranky – we've never met warmer and kinder people – everywhere from Paris to Nice to Normandy!  France is tailor-made for sensuous decadence and fabulous flavors.  It was the site of our very first tour for foodies and we've never had more fun!  Belle France, je t'aime (Beautiful France, I love you)!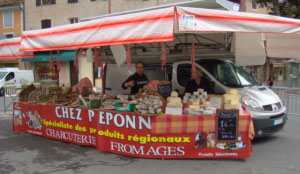 Germany
The powerhouse of Europe is a dynamic, energetic, and friendly country where Americans are welcome and the foreign seems familiar – because many of their customs are the same as ours!  Flavors are hearty and portions are generous; the crisp wine is served in ornate glasses, while the beer – oh, the beer!  Oktoberfest is reason enough to hop a plane and lose yourself in an atmosphere of gentle laughter and strong lager!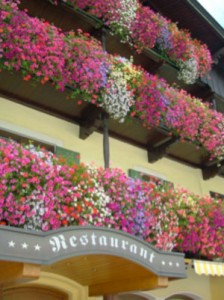 After you've had your fill of gemutlichkeit (cozy hospitality), tour this fertile, well-run country – cruise the Mosel "river of wine" and gaze up at Neuschwanstein Castle.  You'll find fun and great food in the Land of Lederhosen!  In Germany, they speak your language – and you'll love what you hear, see, and taste!